Silent, Live & NOW OFFERING ONLINE Charity Auctions For Your Nonprofit Organization's Fundraising Success!
Contact Us Today!
Running a charitable auction—whether live, silent, or online—can present challenges. If you're seeking more items, the right items, or the right mix of items—we can help!

We offer a wide range of choices from top-sellers to rare, hard-to-find and one-of-a-kind, authenticated pieces. These gems can fill-up or add to your existing collection. Either way, our items will spice up your fundraising efforts at ZERO COST TO YOU!

You can also receive tips about our most popular, top-selling items based on your donor list and event type. You choose how much guidance, inventory, and hands-on help you want to make your auction fundraiser a complete success!
Now Offering Online Auction Services!
COVID-19 changed so many things—including inspiring new ways to fundraise!

Out of necessity, Creative Charity Auctions helped dozens of charitable organizations jump online to raise funds at the height of the pandemic. While doing so we discovered a great new way to engage donors and fundraise any time of the year!

Live events take place over one afternoon or evening but online auctions can operate for up to two weeks! This allows your donors to spread the good word and keeps those bids pouring in!

We started online auctions out of necessity but our easy-to-use platform is here to stay! Let us share how online auctions can become an immediate and ongoing solution to your organization's annual fundraising strategy!

Call us for more information!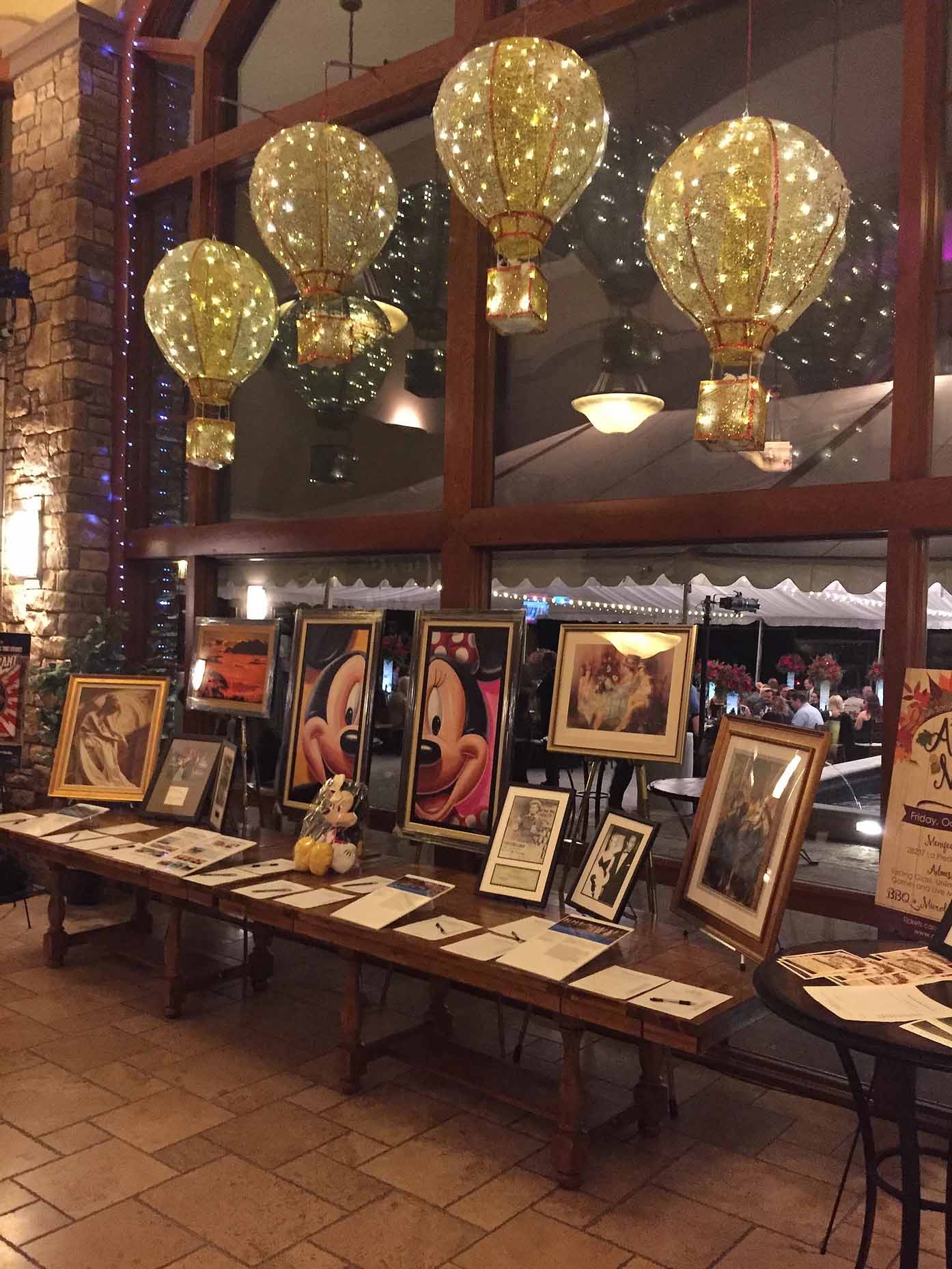 If you're planning an on-site silent or live auction or a combination of both…

You can set up your event and handle all transactions or allow our expert staff to display auction pieces to entice your event attendees. If you're holding a live auction, we have a professional auctioneer available at a competitive rate, who is a master at driving up bids while ensuring your guests have a spirited great time!

After a long day, our team can check everyone out, collect funds, and get auction items into the right hands. That means no end-of-event rushing around in a ballgown or tux. Most importantly, you can focus on what matters most—spending time with your donors with zero distraction and zero stress!

Call us for more information about how our no-risk, live event services can work to your fundraising advantage!
Why Use
Creative Charity Auctions?
Our distinguished roster of non-profit clients trust us for one reason…because our services work! We have helped dozens of wonderful organizations reach and exceed their fundraising goals. Our clients depend on us because…
Our services cost absolutely nothing! We're a smart, profitable, worry-free, and maintenance-free way to fundraise!

We add thousands of dollars in charitable revenue year-after-year

Your bidders can enjoy best-selling, one-of-a-kind, and hard-to-get items such as popular and high-bidding:
- travel & experience packages
- sports, music & entertainment collectibles including signed pieces with a Certificate of Authenticity
- fine art & jewelry and so much more!

We customize auction items to suit every type of event and guest list

You're in control—you help decide on the items and choose the service level that you want

Live events include beautiful displays that draw donor attention

We can usually arrange an auction for your charity in just a few days!

Your charity starts earning money on the items we provide from the first bid until the final bid—and you'll receive the funds within 20 days!
Call us to find out how Creative Charity Auctions can boost your next fundraising event.
Our roster of happy, loyal, repeat clients include: